| | | |
| --- | --- | --- |
| AMIQ | | |
---

AMIQ develops the Design and Verification Tools (DVT™) Eclipse-based platform, the first integrated development environment (IDE) for hardware design and verification languages like Verilog, VHDL, e, and SystemVerilog. It enables efficient code writing and simplifies the maintenance of reusable libraries and complex source code. Incorporating advanced code editing features, as well as integrating with all major simulators and supporting the latest coding methodologies, the DVT IDE helps design and verification engineers be more productive and get faster to market.
| | | |
| --- | --- | --- |
| ARM | | |
---

ARM designs the technology that lies at the heart of advanced digital products, from wireless, networking and consumer entertainment solutions to imaging, automotive, security and storage devices.

The ARM comprehensive product offering includes 32-bit RISC microprocessors, graphics processors, enabling software, cell libraries, embedded memories, high-speed connectivity products, peripherals and development tools.

Combined with comprehensive design services, training, support and maintenance, and the company's broad Partner community, they provide a total system solution that offers a fast, reliable path to market for leading electronics companies.

More information on ARM is available at www.arm.com

| | | |
| --- | --- | --- |
| AUSTRIAMICROSYSTEMS | | |
---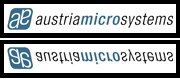 austriamicrosystems is a leading designer and manufacturer of standard and customized high-performance analog ICs in the areas of power management, sensors & sensor interfaces and mobile infotainment. Complemented by its full service foundry services, the company focuses on the communications, industrial & medical and automotive markets. austriamicrosystems leverages more that 28 years of expertise in low power and high accuracy to provide industry-leading products, operating worldwide with more that 1,000 employees with its own state-of-the-art manufacturing and test facilities. austriamicrosystems Full Service Foundry is your analog foundry partner focusing on specialty process technologies such as RF-CMOS, High-Voltage CMOS and SiGe-BiCMOS.

| | | |
| --- | --- | --- |
| CADENCE | | |
---

Cadence enables global electronic design innovation and plays an essential role in the creation of today's integrated circuits and electronics.

Customers use Cadence software and hardware, methodologies, and services to design and verify advanced semiconductors, consumer electronics, networking and telecommunications equipment, and computer systems.

The company is headquartered in San Jose, Calif., with sales offices, design centers, and research facilities around the world to serve the global electronics industry.

More information about the company, its products, and services is available at www.cadence.com

Created in 1988, Cadence set up a R&D center in Sophia-Antipolis in the south of France in 1997. About 53 R&D engineers work in the Sophia site, focusing on Custom and Digital IC tools

| | | |
| --- | --- | --- |
| CEFI | | |
---

Architect of your computing infrastructure, CEFI provides IT solutions available, reliable, secure, based on hardware and software certifications. We support you in the areas of: virtualization, data centers, storage, HPC, messaging and security.
CEFI with the acquisition of AMILIFE strengthens its expertise around Microsoft and Citrix technologies.

Isilon Systems, leader in scale-out NAS, offers clustered storage and data management solutions, maximizing the performance of mission-critical applications, workflows and processes. Isilon provides companies and research organizations worldwide to manage huge volumes of data files.
| | | |
| --- | --- | --- |
| CSR | | |
---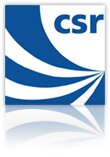 CSR plc is a leading provider of multifunction connectivity and location platforms.  CSR's technology portfolio includes Bluetooth, GPS, FM, Wi-Fi, UWB, NFC and other technologies to enable silicon platforms that incorporate fully integrated radio, baseband and microcontroller elements.  CSR's Connectivity Centre is designed to enhance user experience with mainstream mobile devices by intelligent integration of multiple wireless connectivity and location-awareness technologies.  CSR's Location Platforms are complemented by wireless connectivity and multimedia capabilities for high-volume mobile consumer devices and commercial applications.
| | | |
| --- | --- | --- |
| IBM Rational Software | | |
---

Rational solutions help organizations achieve their business goals.

Rational software enables organizations to automate and integrate the core business process of software development.
Rational products, services, and best practices power the IBM Software Development Platform, the premier platform for teams who discover, develop, and deploy software assets in business applications, embedded systems, and software products.

This modular and complete solution enables teams to adopt a business-driven, collaborative development approach based on open standards, including the Eclipse open source framework and Jazz.

For more information: www.ibm.com/software/fr/rational (French), www.ibm.com/software/rational (English).
| | | |
| --- | --- | --- |
| INFINEON TECHNOLOGIES | | |
---

Infineon Technologies offers semiconductor and system solutions addressing three central challenges to modern society: energy efficiency, communications, and security.

In the 2009 fiscal year (ending September), the company reported sales of Euro 3.03 billion with approximately 25,650 employees worldwide.
Infineon's products stand out for their reliability, their quality excellence and their innovative and leading-edge technology in analog and mixed signal, RF and power as well as embedded control.

With a global presence, Infineon operates through its subsidiaries in the U.S. from Milpitas, CA, in the Asia-Pacific region from Singapore, and in Japan from Tokyo. Infineon is listed on the Frankfurt Stock Exchange (ticker symbol: IFX) and in the USA on the over-the-counter market OTCQX International Premier (ticker symbol: IFNNY).

| | | |
| --- | --- | --- |
| MENTOR GRAPHICS | | |

Mentor Graphics® is a technology leader in electronic design automation (EDA), providing software and hardware design solutions that enable companies to develop better electronic products faster and more cost-effectively. The company offers innovative products and solutions that help engineers overcome the design challenges they face in the increasingly complex worlds of board and chip design. Mentor Graphics has the broadest industry portfolio of best-in-class products and is the only EDA company with an embedded software solution.
| | | |
| --- | --- | --- |
| ST-ERICSSON | | |
---

ST-Ericsson is a world leader in development of wireless platforms and semiconductors. More than half of all mobile phones in use today are enabled by ST-Ericsson's products and technologies – bringing smarter communication, mobile entertainment, as well as benefits of access to mobile and broadband connectivity to people around the globe.
 ST-Ericsson is unique in its ability to deliver state-of-the-art platforms, integrating mobile multimedia and connectivity for GSM, EDGE, WCDMA, HSPA, TD-SCDMA and LTE. The company is a leading supplier to the top handset manufacturers, as well as to other exciting industry leaders, including mobile operators and device manufacturers.
| | | |
| --- | --- | --- |
| TEXAS INSTRUMENTS | | |
---

TEXAS INSTRUMENTS
Since it was created 50 years ago, TI's Villeneuve Loubet site has progressively developed an undisputed expertise in complex, high-integrated semiconductors. Today over 600 designers and application engineers work at the TI Villeneuve Loubet Site, focusing on advanced integrated circuits for Digital Signal Processing Solutions.

The TI Villeneuve Loubet site has established a particular reputation in Wireless Communications, and is the major supplier of application processor solutions for GSM and other digital cellular standards. It is the major focus of the site.